We love a good window — especially one that lets light in but keeps the other elements out. Your window panes withstand a lot of abuse from heat, wind, debris and humidity, and even living creatures can inflict harm on your light panels.
Over time, their form and function can decline, but when should you address potential issues? Below are six things not to ignore when it comes to your windows: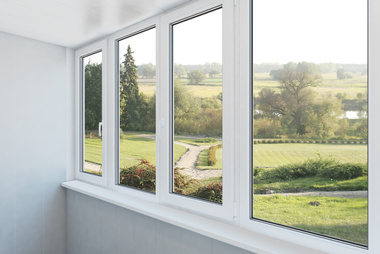 1. Wood rot on the inside or outside of the window frame is an indication of water damage. If the exterior or interior structure is rotten, then water can infiltrate and cause damage to drywall, insulation and the wood support frames in your home.
2. Signs of condensation in double panned windows let you know that the watertight seals have damage or aren't working at all. The benefit of double panned windows is the insulation from temperature changes and noise. Take away the benefit and you just have twice the amount of glass. Look for a white or cloudy film in between the glass panels; this is calcium residue.
3. Water stains on walls under or around your windows are a clear sign of water damage. Broken window seals, cracks in the glass and gravity causing the house to settle are all opportunities for water to enter and cause problems. Similar to windows with wood rot, stains indicate a trouble zone that can result in costly repairs and health problems.
4. Homes built before 1960 could contain lead-based paint, including around your window trim. If your home is a mid-century modern, chances are it contains this potential hazard. Replacing windows in this situation requires a professional who holds a certification in lead-safe remediation.
5. An old window that won't stay open is a candidate for replacement. Broken weight and balance components, pulley systems, or locks are sometimes difficult to locate, rendering your window useless or potentially dangerous. If you fear for the safety of your fingers, then consider replacing the entire window.
6. Diagonal cracks in walls around your windows could be pointing to foundation or crawl space damage. Gravity is inevitable, but during construction builders (should) consider the effects of gravity on a home and minimize its potential.
When a building settles over time, the foundation can crack, and the house will shift. It's this alteration that causes cracks in walls and especially around windows.
Houses built on crawl spaces face a similar scenario. Damage to blocks or piers will cause the weight of the house to redistribute. Like a shock wave, the ripples appear as cracks in the walls. If you notice hairline splits in the walls around your windows, call a foundation expert immediately.
I Buy Houses Rhode Island will be happy to help or refer, we have decades of experience fixing houses.