Expanding your living space beyond the walls of your home can give you additional room to spread out and connect with the world around you. Here are some easy ways you can decorate your outdoor space to make it an inviting extension of your home.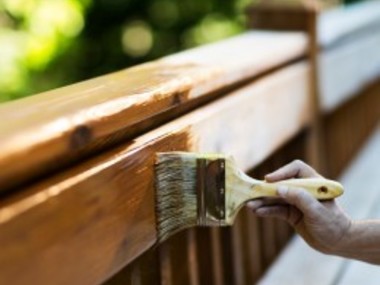 Entertainment: A covered deck or veranda makes a great outdoor space for entertaining. Use comfortable outdoor furniture that matches your tastes to invite people to gather. There are many inexpensive options for furniture that can transform a space. Use outdoor fabrics to avoid damage from the weather.
Outdoor cooking: One of the best ways to bring people together is to cook. An outdoor cooking area can be as simple as a grill or as luxurious as an expansive outdoor kitchen. Make sure you have countertops or areas that can facilitate easy cooking when preparing for gatherings.
Dining: Of course, if you're cooking outside you also want to eat among nature. A bistro table with tall chairs is great for a party of two. For larger groups, have a table with an umbrella to ward off the hot sun.
Games: To provide fun for all ages, create an outdoor area fit for classics like croquet or badminton. Cornhole is a popular game that doesn't need anything more than beanbags and two goals. You can build these yourself or buy them easily. If you want something more permanent, build a semi-traditional bocce ball court. If crushed seashells aren't available, use pea gravel or sand.
Fire pit: After dark, your conversation area can turn into a relaxing place to gather around a fire. You can build a fire pit in your yard using bricks or natural stone from the landscape. Otherwise, commercially available braziers are available at all price points. Make sure you have sticks to roast marshmallows!
For even more creative ways to transform your outdoor space, give us a call today.